Under the guidance and support of the Eberhard-Schöck-Stiftung (Baden-Baden, Germany), EUROSOLAR Georgia (IITech) successfully implemented the educational seminar titled "Installation of Solar Power Plants" at Fazisi College in Poti, Georgia.
A milestone achievement of this project was the installation of a 16.5 kW solar grid power plant atop the Fazisi College workshop. The integration of a net-metering system enables the college to sell excess electricity to Georgia's energy sales company, leading to a significant reduction in energy consumption by a third. Additionally, this system ensures efficient utilization of generated electricity during the summer months.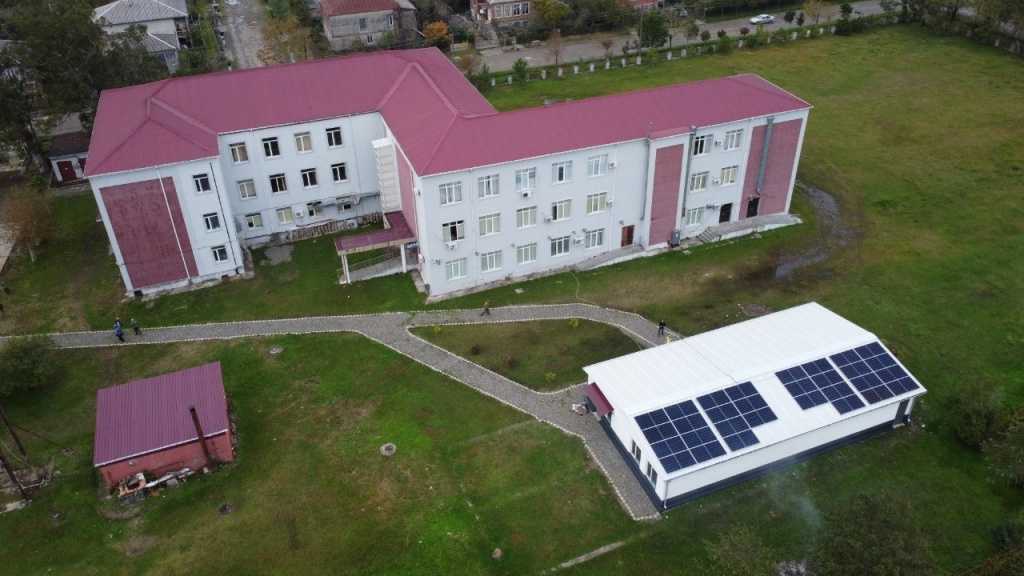 The seminar, attended by 15 college students, encompassed both theoretical and practical components. On the first day, students delved into the history of photovoltaics, global trends, energy transition, and the different types of solar power plants and their components.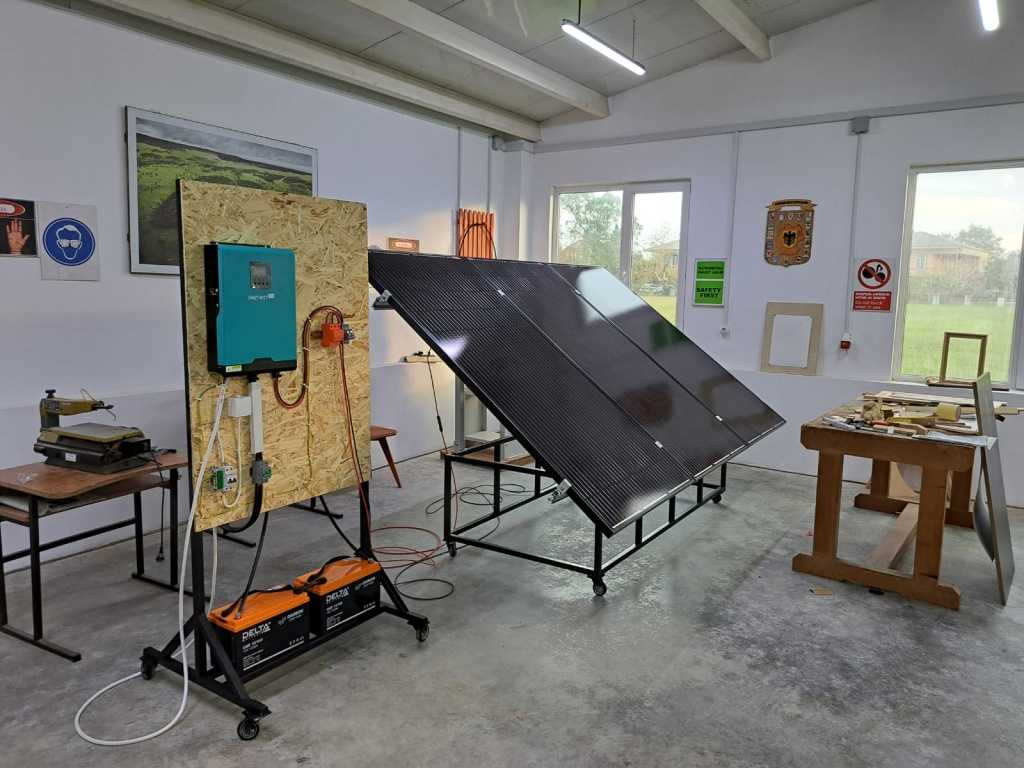 During the second day, students actively participated in assembling and commissioning a hybrid solar power plant. Software tools aided them in calculating the performance, capital and operating costs, and payback period of a solar power plant for an industrial facility.
The seminar's main speaker, Irakli Babunashvili, Technical Director of PV Georgia, shared his invaluable expertise in implementing diverse solar power plants.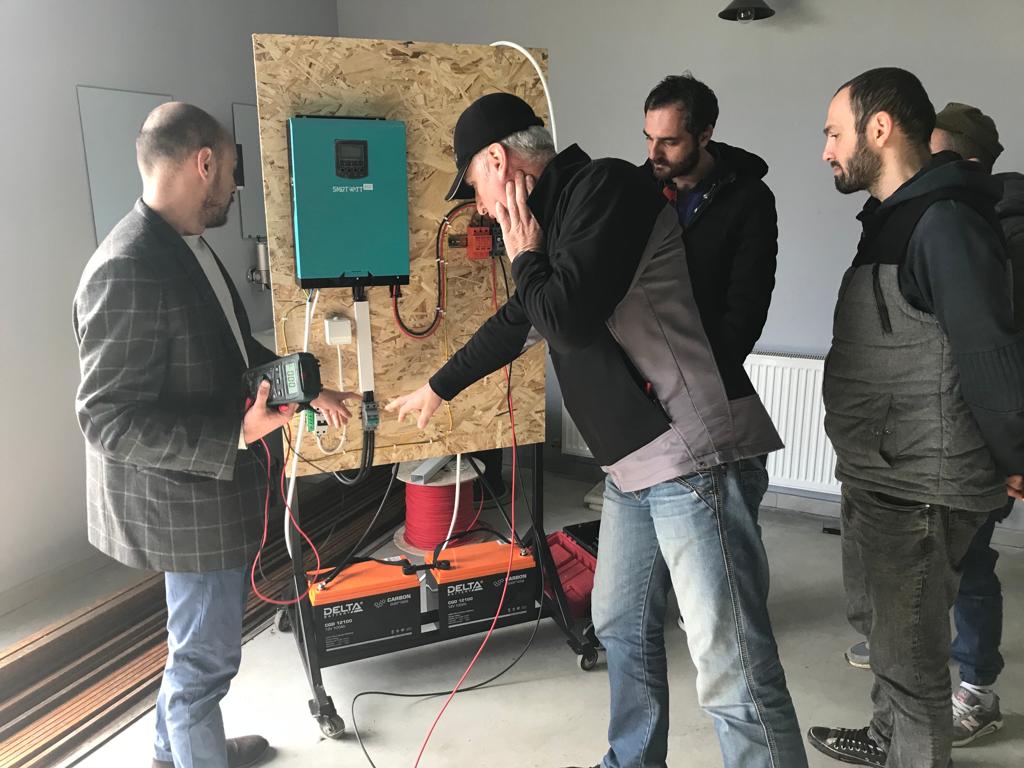 The significance of the project for fostering the photovoltaics industry's growth in the region and the entire country was emphasized during the seminar's opening by the Agency for the Development of Professional Skills under the Ministry of Education and Science of Georgia.
Looking ahead, the collaboration between the Eberhard Scheck Foundation and EUROSOLAR Georgia continues with plans to conduct regular educational courses at colleges across Georgia. These initiatives aim to cultivate skilled specialists in solar power plant installation and drive the region's sustainable energy advancement.