Tbilisi, Georgia – September 14, 2023 – EUROSOLAR Georgia, in collaboration with eclareon GmbH and the German Embassy in Tbilisi, organized a dynamic round table event, "Enabling PV in Georgia," at the Georgian Technical University on September 14, 2023.
This collaborative endeavor was made possible through the gracious support of Georgian Technical University (GTU), to whom we extend our heartfelt gratitude for their invaluable contributions.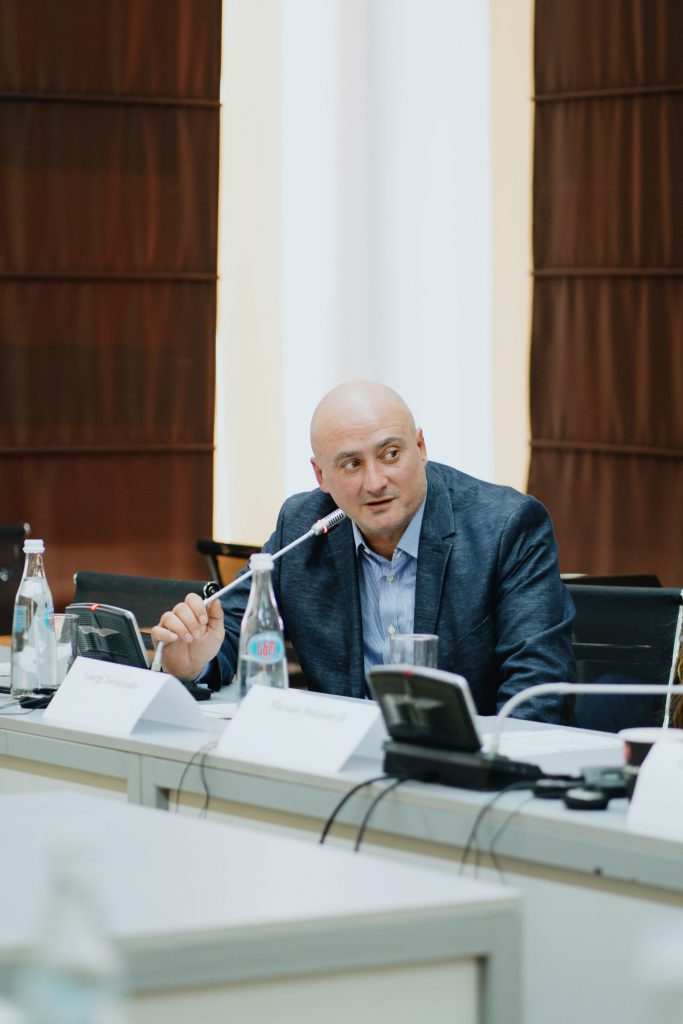 Distinguished Speakers
The event featured a panel of distinguished speakers from various sectors, shedding light on the latest developments and opportunities in the renewable energy (RE) sector:
Sarah Zielonka, Head of the Department for Economics and Press, German Embassy in Tbilisi, shared insights into the vital role of renewable energy and highlighted the embassy's commitment to fostering cooperation in this field.
Davit Narmania, Prof. Dr., Chairman of the Georgian National Energy and Water Supply Regulatory Commission (GNERC), provided valuable updates on the RE market's recent developments and the regulatory efforts driving its growth.
Lena Shatakishvili, Prof., Dean of the Faculty of Power Engineering and Telecommunication at Georgian Technical University, discussed the university's dedication to energy education and the courses they offer to inspire the next generation of energy professionals.
Zviad Gachechiladze, Director of Organized Markets Development and Electricity Accounting at the Georgian State Electrosystem (GSE), addressed plans to increase the allowance of installed peak power for Net-Metering applications and shared insights from international experiences in grid sustainability.
Zurab Arveladze from Ministry of Economy and Sustainable Development of Georgia, provided updates on the successful implementation of the Contract for Difference (CFD) program, upcoming CFD auctions, and the progression of various RE projects.
Tornike Kazarashvili, Energy Investment Promotion Deputy Lead of the USAID Securing Georgia's Energy Future Program, and Khatuna Akhalaia from EU4BUSINESS EBRD, along with Mariam Matiashvili from Friedrich-Ebert-Stiftung foundation, discussed their respective projects aimed at supporting small businesses in Georgia.
The panel discussion was skillfully moderated by George Kekelidze, Executive Director of International Innovative Technologies and Head of the EUROSOLAR Georgia section, ensuring insightful discussions and knowledge sharing among the participants.
The round table served as a platform for fostering collaboration, sharing knowledge, and addressing key topics related to the development of renewable energy in Georgia, including Net-Metering, auctions, and educational needs. German Embassy in Tbilisi's continuous support for the event, together with the active participation of esteemed speakers, enriched the discussion.
Participants explored avenues for advancing the renewable energy sector in Georgia and engaging German and Georgian companies to work together towards sustainable energy practices.
About Enabling PV in Georgia Enabling PV in Georgia is an annual platform for solar industry stakeholders, government entities, and international institutions to evaluate progress, exchange knowledge, and further the development of the renewable energy sector in Georgia.