EUROSOLAR Georgia (IITech) is proud to be a technical partner in the groundbreaking project "Sustainable non-pesticide technology based on solar energy for Georgian small and medium wine producers." This innovative initiative, supported by the Shota Rustaveli National Science Foundation of Georgia and Georgian Technical University, aims to promote sustainable agriculture and renewable energy solutions in Georgia.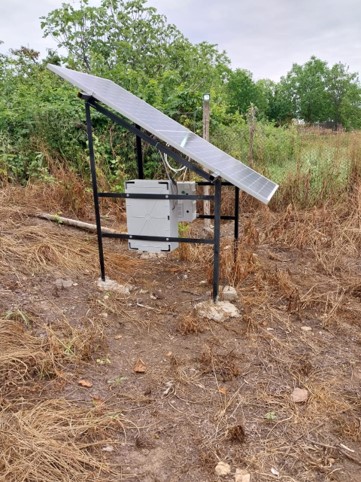 Under the guidance of George Kekelidze, Executive Director of EUROSOLAR Georgia (IITech), the project seeks to address the challenges faced by thousands of small and medium wine producers in Georgia. Many of these businesses have been using harmful pesticides to stay competitive, impacting export opportunities and posing risks to human health and the environment.
Aligned with the European Commission's vision for a more sustainable agricultural system, the project proposes a 50% reduction in pesticide use and a 25% increase in organic farming. To achieve this, the team has developed an innovative approach that combines solar engineering solutions in agrophotovoltaics and pesticide-free biotechnology.
As a technical partner, EUROSOLAR Georgia (IITech) plays a vital role in collaborating with solar installers Ohm Emergy (former PV Georgia) to construct a solar ozone generator system. This solar-powered technology enables the safe and effective ozonization of water, offering a sustainable alternative to traditional pesticide use. The system enhances crop yields, reduces water pollution, and preserves the fertile layer.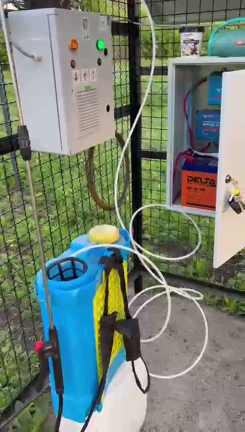 The project's pilot study will span two 12-month periods, commencing with the implementation of the solar-powered system and initial ozonization technology. The technology will be deployed in five locations within the Bolnisi district, where local winemakers have eagerly offered their vineyards for ozonation and comparative studies.
Throughout the project, EUROSOLAR Georgia (IITech) will work closely with winemakers, conducting chemical tests and examining different grape varieties, soil, and water samples. The results will inform the optimization of the technology for broader implementation throughout Georgia and beyond.
EUROSOLAR Georgia (IITech) believes that this sustainable non-pesticide technology will revolutionize the wine industry in Georgia, empowering small and medium producers to thrive both domestically and internationally. Furthermore, the project team will support winemakers in showcasing the competitive advantages of organic wines through certified laboratory studies and financial models, demonstrating the cost reductions achieved by eliminating pesticide use.
Through its technical partnership, EUROSOLAR Georgia (IITech) remains committed to advancing sustainable agriculture practices and renewable energy solutions in Georgia. The successful implementation of this project will stand as a testament to the power of collaboration and innovation in nurturing a greener and healthier future for Georgia's agriculture sector.